Low sugar morning waffles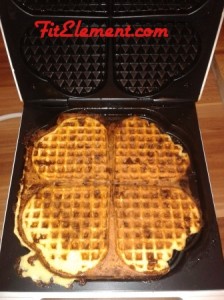 In the mornings I like to keep things quick yet tasty and healthy. These low sugar waffles do just that, and they remind me of Egg-O's but I couldn't tell you for sure as I haven't had any of those processed wannabe waffles in years. Additionally, these waffles are gluten free and I try to keep my ingredients organic and with as little interference as possible of funky additives.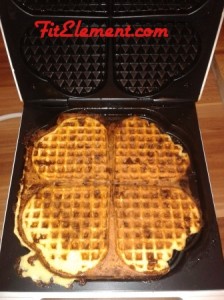 Low sugar morning waffles
2013-04-09 09:43:15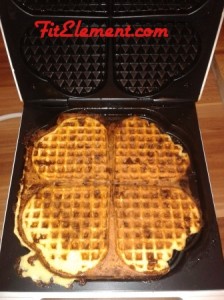 Serves 1
Ingredients
2 tbsp coconut flour
2 tbsp cottage cheese
0.5 tsp baking powder
A pinch of salt if your cottage cheese doesn't have any
1-2 drops of vanilla essence
1 egg
Butter for the waffle iron
Agave syrup
Instructions
Start by heating the waffle iron, and then get the ingredients. Mix the dry ingredients in one bowl and the wet ingredients in another bowl. When wet mix is well blended mix it in with the dry. Make sure to butter your waffle iron before adding the mixture to it so it wont stick. Cook until desired color and remove waffle carefully with a fork. Top it off with a dash of agave syrup.
FitElement http://www.fitelement.com/